FOR THE CHILD
A child's future success in school and later in life is greatly dependent upon his/her ability to read and comprehend the written word.
The Start Reading program facilitates the child's learning: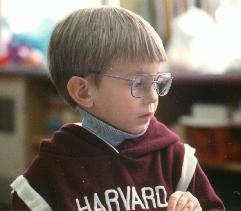 the letter names of the alphabet
letter sounds
letter formation
handwriting
phonics
spelling
sight words
word attack skills
comprehension skills
new vocabulary
to read the 15 multimedia books on CD-ROM.
The Start Reading program is an effective and simple method of learning to read in a step-by-step individualized manner.